Locksmith Roseville ca On Time
OnTime Locksmith Roseville CA needed?  Require services of an auto locksmith in Roseville CA? Looking for a commercial locksmith Roseville? Beware of a Locksmith Roseville that offers 'too good to be true' pricing. Don't get scammed; get the whole price upfront! Our prices are competitive with other honest locksmiths in Roseville CA.
#1 Locksmith Roseville Service
Roseville Locksmith Service is among the top-rated locksmiths in Roseville, CA. Let our team of professional locksmiths help you in all types of residential locksmith and automotive locksmith solutions.
We are the Roseville Locksmith you can trust! We are the Locksmiths in Roseville CA that quote you honest accurate prices based on what you tell us you need. We don't offer a range and charge more!
On Time Locksmith
Roseville, California
CA
(916) 244-4492
Price Range: $$
5 stars based on 336 reviews.
We provide 24-hour mobile and emergency locksmith services and operate a full-service locksmith shop conveniently located in Roseville. We can cut or make keys for almost anything — cars, motorbikes, house locks, etc!
Our Services:
| | | | |
| --- | --- | --- | --- |
| RESIDENTIAL SERVICES | AUTOMOBILE SERVICES | COMMERCIAL SERVICES | MISCELLANEOUS SERVICES |
| Broken Key Extraction | Lock Change | Business Keys | High Security Locks |
| Garage Door Locks | Re-key Service | Lock Boxes | Broken Key Extraction |
| Gun Safes | Extraction, Free Price Quotes! | Mailbox Locks | Rekey Service |
| Intercom Systems | Upgrades | Combination Changing | Mobile 24 Hour Locksmith Service |
We are the #1 Locksmith Roseville committed to providing you the most professional locksmith solutions to all residential, automotive, car and commercial locksmith servicing needs round the clock, seven days a week. We do not overcharge our customers. We are reliable & trustworthy residential locksmith and car locksmith Roseville CA.
Why increase your car lock or house lock & key troubles with unprofessional locksmiths? Hire us for get your home re-keyed in Roseville. Let us fix your car lock troubles anywhere in/near Roseville, CA. All of our locksmiths are insured, bonded and licensed professionals in Roseville, California. They are equipped with the latest locksmithing tools and adept at using the latest locksmith methods. We can handle all sorts of locksmith tasks: house lock-out, car lock-out, repair broken locks, re-key house doors, unlock car doors, car ignition lock repair, security or alarm system upgrades, etc.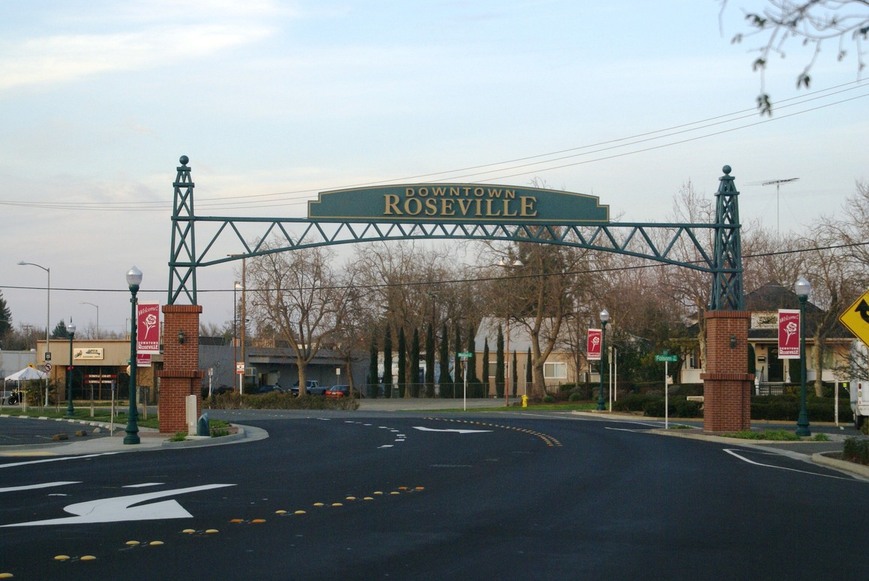 Our Clients in Roseville CA:
We offer residential and automotive services along with duplicate keys and repairing locks. Just give us a call now.
Licensed Locksmith: We are a licensed, insured and locally operated Roseville locksmith.
24/7 Mobile Service: We offer fast and reliable 24-hour emergency Roseville residential, car/automotive and commercial locksmith service in Roseville, CA and nearby areas.
Friendly Service Guaranteed: We are professional locksmiths, but that doesn't require us to be unfriendly. Our locksmiths are friendly and courteous. No rude or annoying locksmiths here!
Roseville Locksmith Shop: Come to us and save money! Our locksmith shop is conveniently located in Roseville, CA.
Fast & Reliable Service: Depending on your location we could be at your address in Roseville, CA as little as 15 minutes. We do not want to keep you locked out of your house or car.
Satisfaction Guaranteed: Rely on us for the best locksmith service in and near Roseville CA. We have hundreds of real satisfied customers.
3 Months Warranty on Parts & Labor: All of our technician are licensed, bonded and insured to guarantee our work. We are a local Roseville CA Locksmith business dedicated to provide our customers with the best & affordable locksmith services any time.
On Time Locksmith Roseville, CA
On Time Locksmith is the local Roseville locksmith service that covers all your locksmith service needs in the entire Roseville neighborhood. We have been serving the locality for years with our reliable service. Proudly serving the Roseville CA residents and the surrounding areas for all its lock and key troubles.
Locksmith loomis CA
Locksmith Loomis CA is a 24 Hour Mobile Locksimth Service that runs around the clock to make sure we are there when you need us. Give us a call now!
3 Months Warranty on Parts & Labor
All of our technicians are licensed, bonded and insured to guarantee our work. We are a local Roseville CA locksmith business dedicated to providing our customers the best & affordable locksmith services any time.

Call: (916) 244-4492
Recommended Locksmiths for the areas we do not cover: